Therapy Services in NYC & Westchester for Individuals & Couples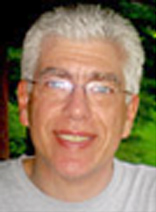 Alan Cohen
LCSW, BCD, LP
Practicing Psychotherapy for 40 years.
When we're feeling right, we're absorbed in the present, absorbed with what we're doing, feeling, fixing, figuring out, or just enjoying. We feel whole, with a sense of well being.
In contrast, when our attention slips into the past, our focus shifts to memories of loss or dissatisfaction, and then to future anticipation of some difficulty or disappointment.
We believe restoring a focus on the present along with your sense of wholeness is key to mental health and well being. Using this approach, we can deal with difficulties and also enjoy the pleasures life has to offer. We would like to help you find or re-discover your feeling of aliveness.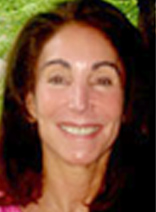 Connie Newman
LCAT, LMHC, LP
Practicing Psychotherapy for 35 years.
Located in Greenwich Village, New York City, with easy access via NYC transit or our second location conveniently located in Scarsdale, Westchester, please contact us for a consultation.
Need Therapy Services in NYC or Westchester?
Do you suffer from anxiety, stress or panic attacks?

Are you feeling depressed over family, work or other issues?

Are you having difficulties in your marriage or relationship?

Are you feeling grief after a painful loss?

Do you have a nagging feeling that there's got to be more to life?

Are you going through a painful divorce or breakup?

Do you feel isolated and alone?

Are you looking for personal growth?

Are you going through a life crisis or difficult transition?

Are you struggling with anxiety or depression?

Do you care for aging parents or a partner with health issues?
"Like ripples in a pond, the effects of our thoughts, feelings, and actions move out beyond us and affect the world around us. And the thoughts, feelings, and behavior of those around us affect us. We have our own inner worlds, but we are part of the pond that surrounds us. It affects us, as we affect it."

"Gestalt therapy places importance on how we are inter-connected with others and with all aspects of the world we live in. When we are aware of the supports and resources that we have, and those that the world outside our "skins" has to offer, that we can construct a life which is enriching and satisfying."

Our Client Services
In our work with clients we help you become more in touch with your immediate experience, so that you can be more fully aware, alive, and empowered to choose — more in contact with yourself and the world. Our client services include:
Individual Therapy Services
We address any type of issue that interferes with your ability to be present and whole, such as anxiety, depression, sleep or eating disorders, self-esteem challenges, relationship or work problems, and others. Learn More [+]
Couples & Marriage Counseling
Our couples therapy is grounded in dialogue, so we place emphasis on how you interact as much as with the particulars of what you interact about. We see relationships as working best when they include both partners' needs and uniqueness. The whole is, indeed, greater than the sum of its parts.  Learn More [+]
Group Therapy
We facilitate group Gestalt therapy sessions, where people can offer to and draw strength and support from others. The group offers not only the possibility of support, but also an important venue in which we can discover and experiment with how we engage with others or inhibit our engagement.  Learn More [+]
Therapy Services in NYC & Westchester | Individual & Couples Therapy
We strive, with every client, to help you identify the ways that you are (or are not) living in the present. We believe that everyone seeks a sense of wholeness, and that this feeling of wholeness is what people associate with being alive or being human. Often, though, people revert to old patterns, stories and structures that interrupt their ability to be present, and accordingly, to feel a sense of wholeness.
If you are looking for a therapist to help you, please use the form below to contact us or if it is easier, call us now.